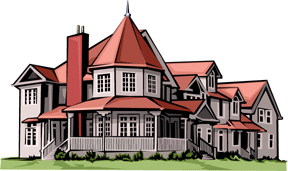 "We Have The Experience To Get The Job Done Right"
For over 15 years we have served the people of Cochise and Santa Cruz counties. In that time we have established a reputation as an experienced, effective, accurate, friendly, and professional appraisal service.

We have experience in the following areas of the appraisal industry:
· Single Family Residential · Land
· Multi Family · FHA
· Manufactured Housing · VA
· Relocation
We are approved by over 100 different lending institutions thus allowing you to choose the lender that best serves your needs.

We pride ourselves in completing appraisal assignments in a timely and efficient manner. When available our reports can be electronically transferred to save time and money.

We have the most current data and information available to us for quality appraisals. These include MLS, Polaroid Digital Solutions, and EDI Ready.

Our staff is committed to customer service and respect and honesty remain part of our core values.

Whether you are a Mortgage Company or a Homeowner, you will enjoy a professional and timely appraisal each and every time.

Cochise Appraisal Service, LLP. P.O. Box 3245, Sierra Vista AZ 85636
PHONE: (520) 459-3255 FAX: (520) 459-3352 orders@cochiseappraisal.com
Copyright © 2005 Cochise Appraisal Service, LLP.